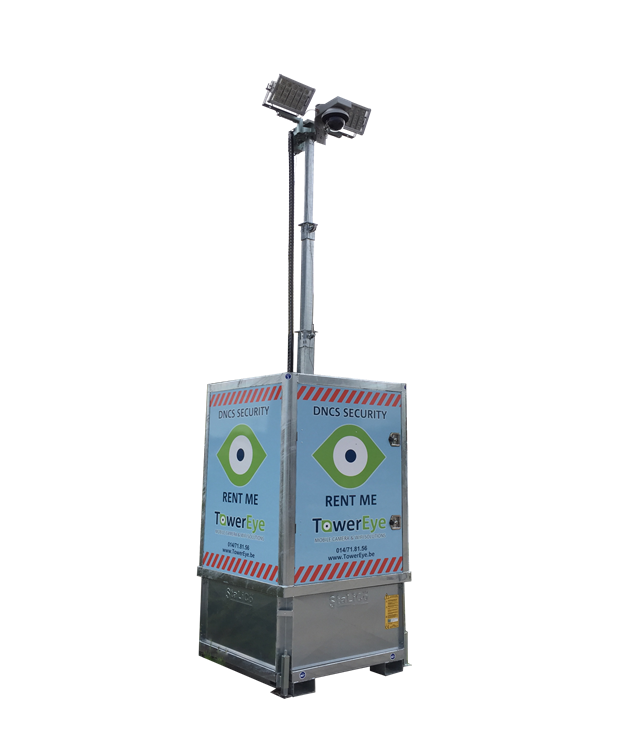 TowerEye Security Tower
Security cameras, lighting, and alarm system all in one
​The TowerEye Security Tower, equipped with floodlight(s), is the ideal mobile solution for efficient security at your event, building site, property, or surrounding areas. This security tower is equipped with one or multiple security cameras, floodlight(s), and an optional alarm.
If someone attempts to break in, the alarm will be triggered and you and/or the control room will be notified. The TowerEye Security Tower with floodlight(s) works as a deterrent. The swift detection of any break-in attempt also limits damage and avoids unnecessary delays to your project.​
​Another advantage? Monitoring your construction site progress becomes much easier with the TowerEye Security Tower as your eyes on site. That can save you hours you would usually spend in heavy traffic to follow up with your construction sites in person.